Rotoport Jet ski Floating Platform
Made in HDPE (High Density Polyethylene) for every kind of Jet Sky.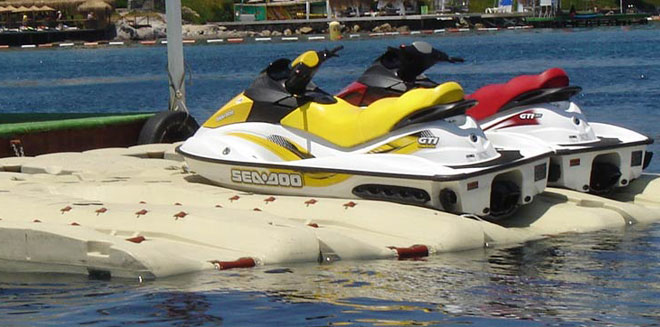 Rotoport Floating Platform for Jet Ski consists in a single-piece platform HDPE 400x150x38cm (beige standard colors) and ready to be placed into water.
Rotoport is the best system to maintain healthy your jet ski
- 400cm slide lenght.
- Floating platforms ready to use.
- Central and both side rollers.
- High buoyancy.
- Possibility to connect to each other.
- For mooring and hauling Jet skis in Marinas, Nautic Clubs, Ports.