Cubedock Modular System
Made in HDPE (High Density Polyethylene) for multiple use.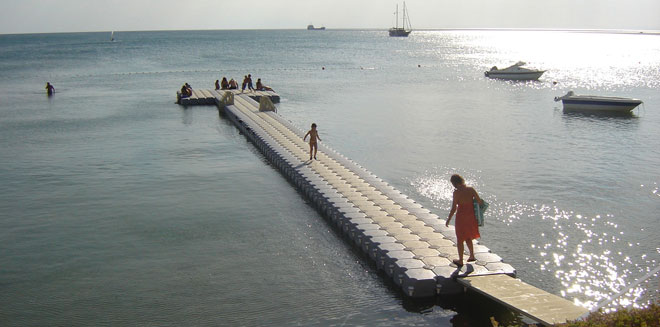 Cubedock Floating Modular System consists of small modules in HDPE: 50x50x40cm or 100x50x40cm, blu or beige (standard colors) and ready to be placed into water.
Cubedock can be used for a large range of applications:
- Floating docks from shore to open sea, with waves conditions too.
- Floating platforms to relax and sunbathing.
- Floating platforms for special works or machines.
- In watersheds for suction pumps.
- As floating platforms to substain scaffolds.
- To combine with other our floating systems to create a floating system for mooring boats.